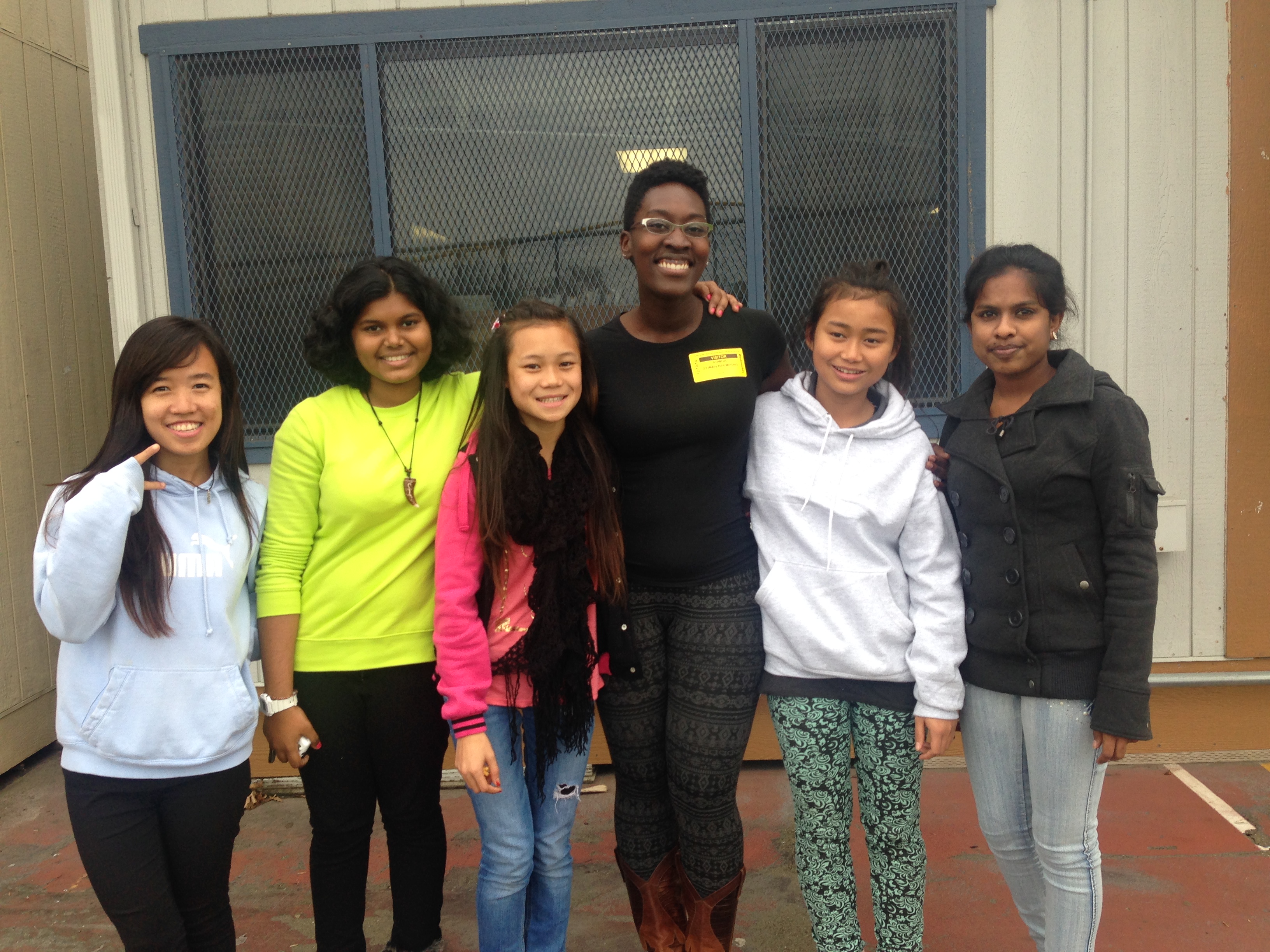 On Wednesday, we had the final session of Walk In My Shoes. It was fun and playful and bittersweet, and culminated (like all the best things) in a party full of food, warmth, and sharing. But before that, we did this exquisite corpse exercise, which was easily the highlight of my day. I've edited it lightly for spelling and punctuation, but otherwise this is straight from me and the girls to you.
Once upon a time, there was a storytelling class at OIHS. It was only for girls. They were from different countries, and spoke different languages. They liked to tell their stories, and learn about other people's stories. Suddenly one day, Ms. Adwoa gave all of us a free camera and all of us were astonished. Also everyone was so sad, because this is our last class and every girl thanked Ms. Adwoa for giving us this wonderful opportunity.
So we all sat together one last time to say what we would miss about the class – Adwoa would miss the laughter most of all. BamBam will miss all the people and the laughing. Sunonthesky will miss Ms. Adwoa a lot because she didn't continue this job and will never see her again. [Editor's note: Our class will be reunited to compile and bind the chapbook in the spring! I'm looking forward to it.]
Epadoh will miss Ms. Adwoa a lot because she's so nice and she's the best. She will also miss that LoveForever told her during the street fashion day that she liked to wear sexy clothes, which made us all laugh so hard. [Ed. note: Indeed!] RockSand is going to miss Ms. Adwoa and the time together, and lots of funny stuff that happened in these days. LoveForever is going to miss Ms. Adwoa, she is so kind and good. I like her smile. I will miss my friends. But even though the class is ending: all of our stories are just beginning.
I'm now blushing, a bit. After the class she taught, one of my fabulous co-teachers asked, "Are they always this sweet?" They really are. I've been exceptionally lucky with this project and this group of girls.
Feeling profoundly grateful – and so excited and curious to see the stories they continue to tell. I've turned the site over to the girls now, and we would love for you to stay engaged. Every so often, they might invite us back to continue to walk in their shoes.